New Android Apps: Our Top 10 Picks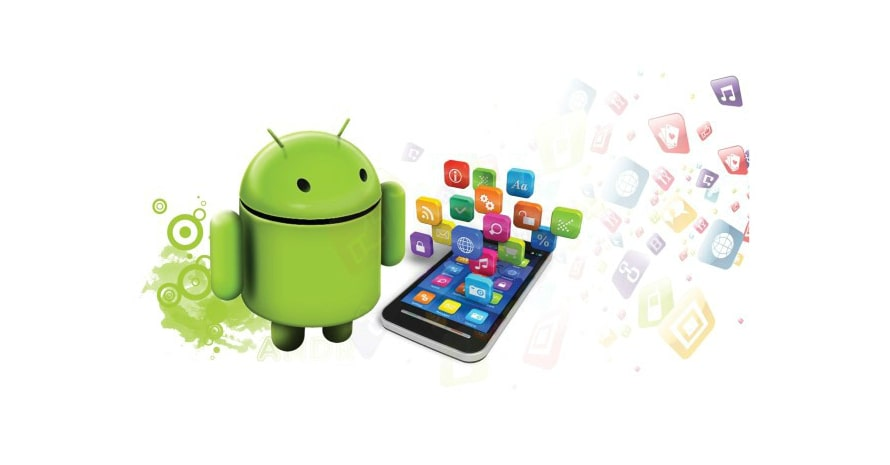 The first month of 2020 is over, but the apps presented in January are here. As most basic apps we need are already here for long, our selection will mostly include the innovative ones, reaching out beyond your everyday experience with social media, pic editors and music players. There are thousands of apps released each day, and it's a titanic job to keep an eye on all of them. Luckily, you can have the filtered selection of those that will get you the most interested.
Barre
There are never too many workout apps, as there are few as individual things as sports. This one by Down Dog is focused on activities like yoga, ballet, or meditation. It's easy to make out, and it offers lots of various exercises and complete workouts. Unlike other sporting apps, it doesn't require an outdoor run or a visit to a gym. Instead, it focuses on indoor ones you can do at home. If you mostly care about flexibility, balance, and stamina, this is the app that adds some points to those skills. The most wonderful thing about it is being completely free, with videos available for download, so you can take it anywhere, go offline, and focus on training.
Color by Number Oil Painting
Coloring books are not only good for kids to get familiar with shapes and colors, but for adults as an anti-stress activity as well. Color by Number Oil Painting is an Android app that both looks great and works as an anti-stress and as pure entertainment. The selection of colors and the overall design really make the pictures you color in it look like they're painted with oil.
Each day you can have two paintings for free; if you want more, you'll have to pay for it. The subscription seems crazily overpriced, though.
Flow Desktop Launcher
We have seen all sorts of launchers by 2020, and it's hard to surprise an experienced user, but this one does the work. The work is, by the way, in making your apps run on your computer, bringing in the desktop mode introduced in Android 10. With it, you can connect an external PC and extend your home screen to its display, in fact, using your Android on PC. The idea is great, but so far, the developers accept their product as buggy and imperfect. If you want to support them, there is a paid version that does nothing but support.
gesturePlus
It's all about customization, making your Android phone or tablet gesture controllable. With it, you can also get an app launcher or a task manager out of the default navigation bar on Android 10. It also lets you place shortcuts for any action, from flashlight and wireless communications to turning off or muting the phone, anywhere. Suddenly, it doesn't work well with Huawei devices, feeling okay with the rest.
Google Digital Wellbeing Apps
This project by Google includes several apps that may help you go on a digital detox. The freshest three may seem weird, especially one that provides layouts for you to print, cut, and fold. It's called Envelope, and these Envelopes for Google Pixel 3a can let you only either talk on the phone or take photos and videos. The second, Activity Bubbles, displays bubbles on your desktop, growing as your screen remains active. And the third displays a timer of circles that fill while you're using any apps. All of them go as a bundle, and after downloading, you're free to use all and any of them.
Microsoft Edge
Unexpectedly, it's a new app. We've seen it as a beta, and — surprise! — the browser by Microsoft is still a beta version. Now it utilizes Google Chromium engine, and, though it deprives it of personality, it makes Edge surprisingly stable and fun to use. If you have Edge on your PC, you can sync its bookmarks, tabs, passwords and so on with its mobile version. Not the favorite browser of the 2010s, but quite a decent one now. And yes, it makes sense on Android.
My Limit
The idea of the app is as simple as a shot of tequila. To set it up, you have to enter your weight and the amount of alcohol you have drunk (or intend to consume). The app will calculate the level of drunkenness you will reach if you drink (or have drunk) what you have specified. Don't expect 100% medical accuracy, as it's an entertaining app, first of all. The most serious usage of it is calculating the limit for your driving. If you have outreached it, leave your car and contact Uber.
Nude
Everybody is nude underneath the clothes. The app with the same name creates an underneath-the-clothes place on your phone. With it, you can protect the photos and videos you don't want anyone to see. Well, while the name tells directly what the app is meant for, you can as well use it for keeping business secrets (if you're a spy, you must already have something better than that). Your confidential photos can be protected by a fingerprint or a PIN code. The most important is that it doesn't involve the Internet or any cloud technology. The price of it is the impossibility to recover your PIN code.
Playlistmania
There are already playlist-based players on Android, but Playlistmania is one of the most interesting. Not only can it organize your local library, but also import playlists from services like Spotify or Deezer. While the libraries of the services cross heavily, it can even generate, say, Deezer playlists based on your Spotify ones, and vice versa. We hope it learns more tricks and contacts more streaming services, but it's already worth your attention.
Privy
While regular messengers are, in fact, open for anyone who can contact you randomly or intendedly, Privy is just the opposite. It's the messenger for you to use with your family or closest friends for texting, speaking, voice messages, photo and file exchange, and so on. Just like in the early 2000s, you cannot add someone to your contact list until they confirm your request. It's not ad-supported, and probably it may get paid soon. But so far, the messenger is in early access and free.
Any Extras?
We might have missed apps worth your (and ours as well) attention. If you have found (or made) a great app released in January 2020, and you want to share it — you're welcome. We don't mind a bit of advertising in the comments.