Uber - Review & Install Links
Sponsored Links
Uber is the world's leading taxi ordering service. I've been using it almost since the establishment in many cities and even small towns across the US and Europe, and it hasn't let me down even once yet. Uber makes ordering a taxi simpler than ever. Just press choose your destination, and the nearest cab will make it to your current location as soon as possible.
Features – 10/10
Uber is designed to help both drivers and passengers to find each other faster. The fully automated online service receives requests from the user side and sends it to the nearest driver in the area. When the driver agrees to take you up, you will get a notification with the approximate time of arrival and see the car location on the map in real time. You can download the app for iOS and Android on the App Store and Google Play, or access it via any browser.
Ease of Use – 10/10
Uber is the simplest way to order a taxi that you can find on the web. The only thing that you have to do to get your cab as fast as possible is to choose the destination and the tariff that suits you. All the other things are done automatically. When your ride is over, you can pay for it using a credit card, or a linked PayPal account. You can set payments to be drawn automatically, or manually.
Design – 10/10
The Uber app designers invented a perfect taxi app template, which was later copied by all the competitors. The first thing you see is a map with your location already set and a window in which you can enter the destination. Besides, you will see 3 buttons for the most frequent locations, such as Work, Home, Gym, or something else. The app will learn the most visited locations and suggest you shortcuts.
Features Review
Pricing – 10/10
Uber's tariffs depend on your current location, but they're usually quite friendly and cheaper than most local alternatives. The cool thing is that the app always tells you the precise price of the upcoming trip. Though, I should say that the final price may change if you spend time in traffic jams or ask the driver to wait for you somewhere else. You can always trust the final price as it's processed by Uber servers. When you make an order, you can choose different comfort options that imply different prices. For example, uberX is the cheapest tariff with ordinary cars, while Uber Black offers you to take higher-class models for a slightly higher price. With UberPool, you can share a taxi with other people to pay only a part of the price.
Pros
The biggest taxi ordering service worldwide;
Several tariff options;
Perfectly clear interface;
Payments with PayPal, credit cards, cash, and bonuses;
Precise geolocation;
Cons
Drains battery quite fast if you don't turn the app off during the day;
Usually unavailable in small towns;
Drivers may run out of change;
Summary
Uber is a universal taxi-ordering service that will help you out for a reasonable price in over 500 cities around the world. Just choose the address and wait a couple of minutes for the cab to arrive. It's a fast, reliable, and relatively cheap service.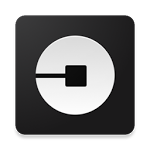 Uber
jansjoyousjungle.com is not an official representative or the developer of this application. Copyrighted materials belong to their respective owners.
Warning: Users can download the app from the links following the Official Website and legal digital markets.
Uninstall the app:
Go to Settings menu
Choose Apps or Application manager
Touch the app you want to remove
Press Uninstall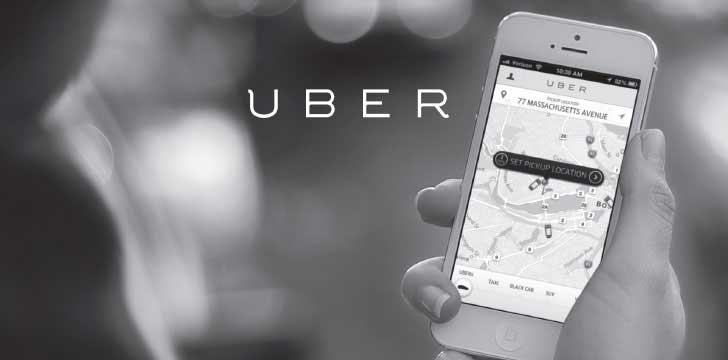 Our main goal is to provide full and useful app reviews. If you have something to add - write to us.
Disclaimer
1. All review texts and other contents are original. All reviews and images of applications are subject to the copyright of jansjoyousjungle.com editorial team and may not be copied without naming. Some of the brand names, logos and screenshots are used in order of qualified relationship.
2. All the information on this website is strictly observed all the terms and conditions of
Google Ads Advertising
policies,
Google Unwanted Software
policy and
Microsoft Advertising
policies.
3. We provide the official download links to legal sources like official websites, and Apple and Google Stores.
Besides, the soft you're reading right now:
1. Is an app for Android & iOS devices;
2. Will not change any system settings on your smartphone.
You can get more information via the feedback form on the
disclaimer page
.