YouTube Music - Review & Install Links
Sponsored Links
Interface
The app looks quite YouTubish, with all the interface elements in their respective positions. You can use the app right on your phone or tablet, or broadcast it to your TV directly or via Chromecast. Or you can just leave your phone somewhere, connected to an external speaker that provides better quality and more volume.
Anything, from a video player to a search line, reveals a YouTube product. No wonder, as the service utilizes the same enormous collection of videos.
Key Features
If you want to use it for free, what you get resembles a music channel personalized for your preferences. YouTube keeps track of what you've been watching, where you are (with location services), what's trending now, and these factors form the playlist. The more videos you watch, the more your preferences matter over other factors.
The videos are interrupted with commercials – like you're watching real air TV. The channels are generated upon your tastes that you expose by searching particular videos. You can turn it on 24/7, and it will find music videos suiting your taste. Channels can be based on particular artists, genres, styles, as well as on curated lists for definite states of mind, like relaxing, workout, work, or socializing.
Premium subscribers can enjoy the music playing in the background, while the screen is off or occupied by other apps. Another premium feature is caching music for offline listening. And, of course, subscribing gets you rid of ads.
The sound quality depends on the original: it's great for studio recordings and sometimes miserable when it comes to bootlegs. Anyway, you better connect your best speakers when listening to it, as no phone or even tablet can really make it boom.
Features Review
Usability (8/10)
If you have got used to the core YouTube client, you'll find no surprise in it. Natural born explorers may be surprised that the new music is hidden in the very end of the list, but a real explorer will overcome this confusion and get straight to the news.
Alas, the app doesn't provide enough freedom in handling playlists. For example, it won't let you create separate playlists for your core YouTube app and for YouTube Music, offering unified lists in both. Neither can you rearrange the playlist and channel order, to put those you like the best above others.
Of course, the most attractive features, like playback with screen off, are only available for Premium users. Luckily, you have a chance to test it for 1 month. Then the subscription will cost you $9.99 for Music Premium or $11.99 for YouTube Premium that includes Music Premium too.
Bottom Line
YouTube Music is a good alternative to other streaming music services, especially if you have other reasons to use YouTube Premium. It also has lots of rare records ignored by other online music stores and radios, and it can be the reason.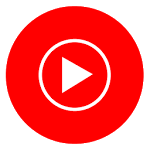 YouTube Music
jansjoyousjungle.com is not an official representative or the developer of this application. Copyrighted materials belong to their respective owners.
Warning: Users can download the app from the links following the Official Website and legal digital markets.
Uninstall the app:
Go to Settings menu
Choose Apps or Application manager
Touch the app you want to remove
Press Uninstall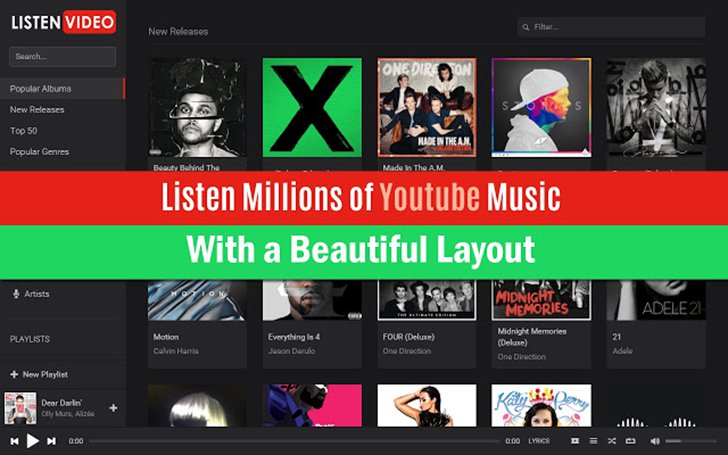 Our main goal is to provide full and useful app reviews. If you have something to add - write to us.
Disclaimer
1. All review texts and other contents are original. All reviews and images of applications are subject to the copyright of jansjoyousjungle.com editorial team and may not be copied without naming. Some of the brand names, logos and screenshots are used in order of qualified relationship.
2. All the information on this website is strictly observed all the terms and conditions of
Google Ads Advertising
policies,
Google Unwanted Software
policy and
Microsoft Advertising
policies.
3. We provide the official download links to legal sources like official websites, and Apple and Google Stores.
Besides, the soft you're reading right now:
1. Is an app for Android & iOS devices;
2. Will not change any system settings on your smartphone.
You can get more information via the feedback form on the
disclaimer page
.