Google Drive - Review & Install Links
Sponsored Links
Similarly to other free Google services, Google Drive is something that most of us have, but don't even notice. Well, it's time to as Drive's offer is great! The current version of Google Drive provides 15GB of lifetime free storage space for everyone. You can use it to upload absolutely everything from important documents to photos, videos, codes, apps, etc. It's also easily accessible via the mobile app and the website.
Features – 10/10
Using Google Drive, you can upload multiple files to the cloud manually or adjust automatic backups. You're allowed to upload files that take up to 5TB space, while documents and presentations made in G Suite apps don't take any space at all. Moreover, you can install the Google Photo app to get free cloud storage for all your photos and videos without any capacity limitations! Just shoot as much as you want and be sure that all your memories are safe on servers. Google Drive is also used by your Gmail inbox to store incoming and sent letters. I have thousands of letters on my Gmail already, and they take just 150MB! Additional features include group editing of documents with the option to view the history of changes over time, comment files and folders, and provide access to particular folders to other users.
Ease of Use – 10/10
Do you have an account in any services by Google? Then you already have Google Drive. Just download the app and start using it right away for any private or busines purposes. The app provides full integration of G Suite services, including Spreadsheets, Docs, and Slides. Besides, you can upload entire folders of files, single files, and make instant cans of paper documents using your smartphone camera. If you have any team drives or shared access to computers, you will see them as separate tabs on the main screen.
Design – 10/10
The latest version of Google Drive has a convenient file browser that lets you switch between multiple drives and directories in a few taps. You can now also search for files using fule type tags, purpose tags, and usual name tags.
Features Review
Pricing – 10/10
Compared to other popular cloud services, such as Dropbox, Google's prices for extended storage are very democratic. The default free version provides 15GB of free storage, while the 100GB version will cost you $1,99 per month, 1 TB – $9,99/month, and so on. The highest tier available today provides 30TB of storage for $299,99 per month, which is still cheaper than offers by the majority of other companies.
Pros
15GB of disk space for free;
Cheap extended storage plans;
Unlimited storage for docs, spreadsheets, slides, photos, and videos;
Built-in document scanner;
Offline access to tagged files;
Cons
Some uploading bugs may occur;
Requires installation of Google Photo for unlimited photo storage;
Summary
The Google Drive app is a universal solution for both private and business purposes that lets you access files anywhere you go using your smartphone or tablet. It's perfect for working with G Suite applications, and any other purposes.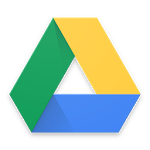 Google Drive
jansjoyousjungle.com is not an official representative or the developer of this application. Copyrighted materials belong to their respective owners.
Warning: Users can download the app from the links following the Official Website and legal digital markets.
Uninstall the app:
Go to Settings menu
Choose Apps or Application manager
Touch the app you want to remove
Press Uninstall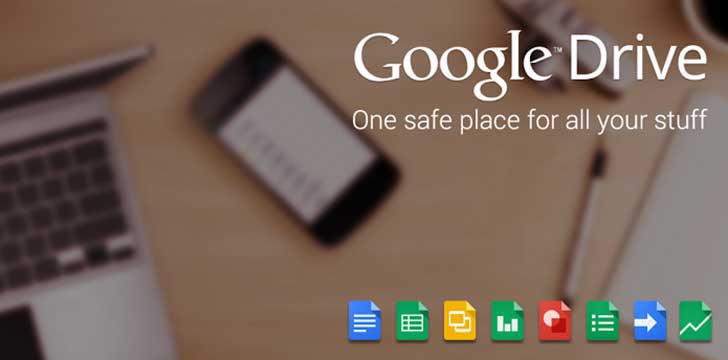 Our main goal is to provide full and useful app reviews. If you have something to add - write to us.
Disclaimer
1. All review texts and other contents are original. All reviews and images of applications are subject to the copyright of jansjoyousjungle.com editorial team and may not be copied without naming. Some of the brand names, logos and screenshots are used in order of qualified relationship.
2. All the information on this website is strictly observed all the terms and conditions of
Google Ads Advertising
policies,
Google Unwanted Software
policy and
Microsoft Advertising
policies.
3. We provide the official download links to legal sources like official websites, and Apple and Google Stores.
Besides, the soft you're reading right now:
1. Is an app for Android & iOS devices;
2. Will not change any system settings on your smartphone.
You can get more information via the feedback form on the
disclaimer page
.