Twitter - Review & Install Links
Sponsored Links
Intro
Twitter is the social media app that changed the way we share news and communicate. With the Twitter app, you can read directly what celebrities and opinion leaders say, comment, share, and approve or disapprove on that. Download Twitter to stay aware and loud!
Interface
The main window of Twitter features an endless feed consisting of posts of those you read. Each post (so-called tweet) lets you mark it as the favorite, read replies, type and send your own reaction, or share (retweet) it immediately. This alertness is one of the reasons Twitter is so big now. To make it accessible even easier, you can select one of the official widgets or install some third-party one compatible with the official app.
When someone starts following you, replies to your tweet marks it as a favorite, or retweets it, you're notified of that unless you've turned this feature off. These notifications can be sent to your smartwatch or fitness tracker to make it even closer to you.
Key Features
The key limitation of Twitter has always been a 140-character limit you needed to fit your posts into, including links, hashtags, punctuation if necessary, and so on. Lately, it's been doubled up to 280 characters, but still, it's far from scrolls often posted on Facebook or (if you remember) LiveJournal.
That makes Twitter a new telegraph: brief to the limit, straight to the point. Yet you can post as many tweets as you like, add photos and videos, repost your Instagram, Facebook, or YouTube posts, add links shortened by special web services, and so on. Twitter also features direct private messages. When someone writes you, you receive a notification, too.
To ease searching, Twitter features hashtags. Mark any word by "#" in the beginning, and it will be enough to tap it to search for other tweets with the same hashtag. Now this is practiced by most social media, and hashtag becomes a mark of phenomena instead of a certain object, but it was Twitter that started it.
It's easy to create a fake account under the name of some celebrity, so Twitter offers verification of such accounts. Verified ones are checked to be really conducted by the person that claims to own them, and they are marked with a special tick icon.
Features Review
Usability
The app is great in the mobile version, and even more usable than those for desktops. There are multiple alternative clients for Twitter, with a more elaborate interface, more themes, and some extra features on reposting, quoting, and feed organizing. But the official client, although lacking these features, is more familiar and less risky in terms of private data leaking.
The interface of it is quite a regular one for Android apps, and short tweets are quite readable on wearable devices. There's no Twitter app for Wear OS or Tizen, but system notifications are quite capable of displaying whole tweets on watch screens and letting you react.
Bottom Line
Not the newest one, Twitter is still one of the most influential social media in the world. Download the Twitter app to be always aware of what's going on right from newsmakers rather than news.
Twitter
jansjoyousjungle.com is not an official representative or the developer of this application. Copyrighted materials belong to their respective owners.
Warning: Users can download the app from the links following the Official Website and legal digital markets.
Uninstall the app:
Go to Settings menu
Choose Apps or Application manager
Touch the app you want to remove
Press Uninstall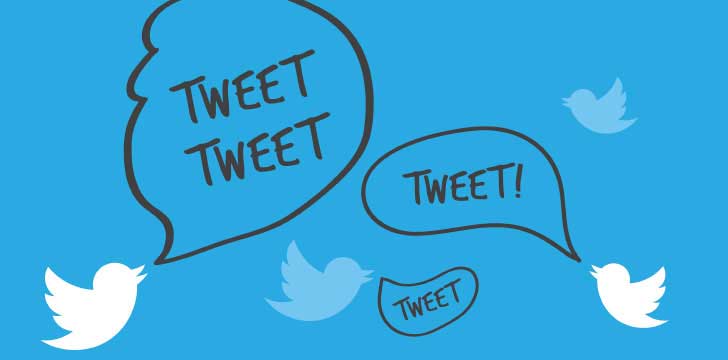 Our main goal is to provide full and useful app reviews. If you have something to add - write to us.
Disclaimer
1. All review texts and other contents are original. All reviews and images of applications are subject to the copyright of jansjoyousjungle.com editorial team and may not be copied without naming. Some of the brand names, logos and screenshots are used in order of qualified relationship.
2. All the information on this website is strictly observed all the terms and conditions of
Google Ads Advertising
policies,
Google Unwanted Software
policy and
Microsoft Advertising
policies.
3. We provide the official download links to legal sources like official websites, and Apple and Google Stores.
Besides, the soft you're reading right now:
1. Is an app for Android & iOS devices;
2. Will not change any system settings on your smartphone.
You can get more information via the feedback form on the
disclaimer page
.