Fortnite - Review & Install Links
Sponsored Links
Introduction
Fortnite is an online multiplayer action game, where you need to survive on an island, one of 100 armed fighters caught in the coming storm. One of the games that defined late 2010s, it's free to join and easy to learn, but full of surprises.
Visuals (9/10)
Don't expect characters and environment to be photorealistic; they're as convincing as can be, but realism is sacrificed for some game conventions, like obtaining materials from everything you destroy, and performance limitations. Still, the island is large and grand, and characters move naturally. The game features a third-person view in a full 3D environment. It would be solid 10 if not for some glitches, making characters drown in textures or failing to pick a weapon.
As for sounds, you better put your best headphones on to detect where the fight takes place or where the enemy runs. The soundscape is just as elaborate as the landscape, so you need your ears as much as your eyesight.
Plot and Gameplay (10/10)
In the beginning, you're joining a team of a hundred fighters, and you deploy on a distant island with diverse biomes and lots of abandoned buildings. First you need to get yourself some weapons and ammo, then kill and not be killed. There must only be one survivor (or one surviving team, if you prefer team mode).
No one can just hide away in some basement, because the island is under the storm attack that leaves nobody alive when caught. You'll need to make it to the eye of it, where other survivors will head too, for the final combat.
But you can build your fortification from whatever you want because everything surrenders t the pickaxe you have and provides you with wood, metal, and stone. Build yourself shelters or watchtowers to track enemies from afar.
The game is free, and even a paid Battle Pass brings only more appearance options, with no real advantages. Though, team play can benefit if the members are easy to recognize from a distance. Still, the only thing you can upgrade is your own skill.
There's rarely a game that summoned that many hardware gamepads from the depths of Chinese factories. While most of them are compatible with Android devices only, there are some for iPhone and iPad too. They need to be MFi marked to grant full compatibility.
Otherwise, the game utilizes the most traditional layout, with a virtual joystick in the left, a camera control area in the right, and some buttons around; a decent touch-based emulation of a gamepad.
Is It Worth Replaying? (9/10)
Of course, it gets a bit dull, with no progress to be saved and no upgrades to run for. But the developers constantly introduce innovations while announcing new seasons. Each new season updates everything, from biomes and buildings to weapons, NPCs, and extra missions. So, after two or three seasons, it's, in fact, a new game with the same engine.
Features Review
Pros
Gameplay involves both destruction and construction;
Fully interactive environment;
Constant innovations;
A fair start for paid and free accounts;
Doesn't take long;
Cons
The game needs up to 4 GB of storage and a good CPU;
Despite cosmetic updates, the core remains unchanged;
Unplayable while offline;
Bottom Line
Despite the promised Battle Royale boom, Fortnite in 2019 has too few competitors to be abandoned. It's still one of the best games of its sort, and if you have been out for a month or two, you'll be surprised with changes once you return. If you ever like this sort of action game, you better stay with it.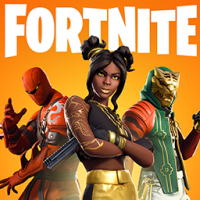 Fortnite
jansjoyousjungle.com is not an official representative or the developer of this application. Copyrighted materials belong to their respective owners.
Warning: Users can download the app from the links following the Official Website and legal digital markets.
Uninstall the app:
Go to Settings menu
Choose Apps or Application manager
Touch the app you want to remove
Press Uninstall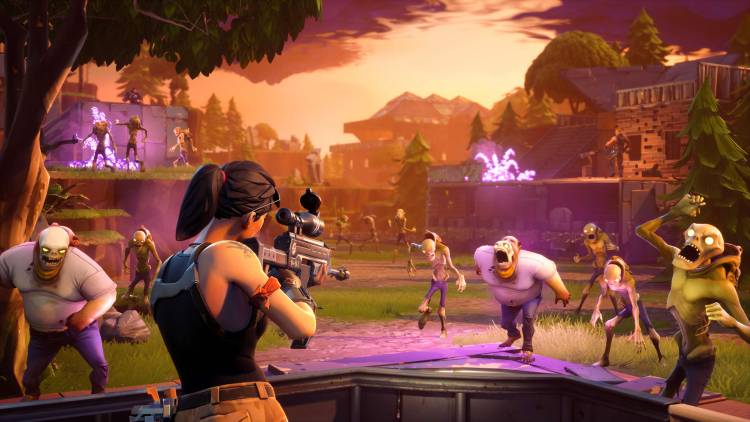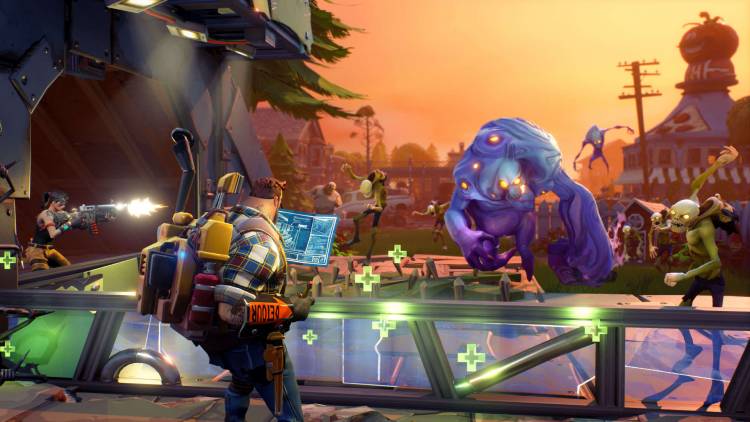 Our main goal is to provide full and useful app reviews. If you have something to add - write to us.
Disclaimer
1. All review texts and other contents are original. All reviews and images of applications are subject to the copyright of jansjoyousjungle.com editorial team and may not be copied without naming. Some of the brand names, logos and screenshots are used in order of qualified relationship.
2. All the information on this website is strictly observed all the terms and conditions of
Google Ads Advertising
policies,
Google Unwanted Software
policy and
Microsoft Advertising
policies.
3. We provide the official download links to legal sources like official websites, and Apple and Google Stores.
Besides, the soft you're reading right now:
1. Is an app for Android & iOS devices;
2. Will not change any system settings on your smartphone.
You can get more information via the feedback form on the
disclaimer page
.