Geometry Dash - Review & Install Links
Sponsored Links
Geometry Dash is a 2D platform game by RobTop Games. This one-man-made game is famous for its hardcore gameplay and excellent electronic soundtrack. Download Geometry Dash to test your patience and speed of reaction. The game is available on Google Play and the App Store.
Features Review
So Much Pain
The Geometry Dash game can easily frustrate you because it's not easy to complete a single level. Some challenges may take hours! And we don't recommend you to play it when you're sleepy or angry. If you decide to install Geometry Dash, you have to prepare your nerve system to hundreds of failures, and that's what makes Geometry Dash so special. It's creator, Robert Topala (aka RobTop) was influenced by the Impossible Game that had a similar style and rhythmic gameplay. He decided to mix it with some groovy electronic tracks and got an incredibly catchy game in the end.
Hardest Way To Listen To Music
If you came to play Geometry Dash because you liked the music in the trailer, you should be ready to struggle. The only way to listen to each track from start to end is to complete levels. You have no right for mistakes. Each tie you miss the tap, you have to start the entire level from the very beginning. If you make over 100 attempts, the song may get really annoying! However, the line up of DJs who created the soundtrack for Geometry Dash gameplay is fantastic. It features some of the best European artists.
Start With Lite
The original Geometry Dash full game includes 21 levels. Believe it or not, you can play 17 of them for free in the Geometry Dash Lite version. It's a nice chance to try the game and see whether it's your type or not. If you're the crazy one who managed to complete 17 levels within a few days, get the full version. Besides, you can get 3 DLC level packs with extended gameplay mechanics and new tracks. I even added a couple of them to my Apple Music after playing for Geometry Dash review.
Pros
► 17 levels are available for free;
► Powerful DLCs with unique mechanics;
► You can design and share your own levels.
Cons
► It may appear to be too hardcore;
► The level editor is paid.
Platformer From Hell
Geometry Dash deserves a cybersports tournament as it's one of the most difficult games out there. Nevertheless, it's incredibly addictive. You're guaranteed to spend hours trying to complete it, but the final result is worth it. Download Geometry Dash and you will see!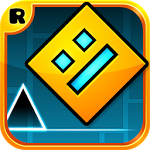 Geometry Dash
jansjoyousjungle.com is not an official representative or the developer of this application. Copyrighted materials belong to their respective owners.
Warning: Users can download the app from the links following the Official Website and legal digital markets.
Uninstall the app:
Go to Settings menu
Choose Apps or Application manager
Touch the app you want to remove
Press Uninstall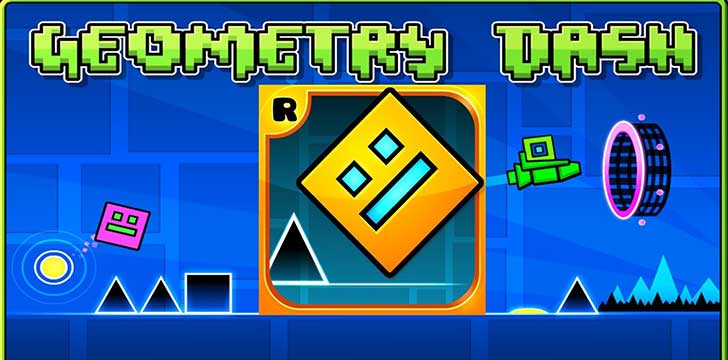 Our main goal is to provide full and useful app reviews. If you have something to add - write to us.
Disclaimer
1. All review texts and other contents are original. All reviews and images of applications are subject to the copyright of jansjoyousjungle.com editorial team and may not be copied without naming. Some of the brand names, logos and screenshots are used in order of qualified relationship.
2. All the information on this website is strictly observed all the terms and conditions of
Google Ads Advertising
policies,
Google Unwanted Software
policy and
Microsoft Advertising
policies.
3. We provide the official download links to legal sources like official websites, and Apple and Google Stores.
Besides, the soft you're reading right now:
1. Is an app for Android & iOS devices;
2. Will not change any system settings on your smartphone.
You can get more information via the feedback form on the
disclaimer page
.