Call of Duty: Mobile - Review & Install Links
Sponsored Links
Call of Duty®: Mobile is a brand new installment of the world-known franchise with millions of fans. Designed to be especially comfortable and engaging on mobile devices, Call of Duty®: Mobile brings you an unmatched level of immersion in savage battles on iconic maps – as well as some new ones.
Plot
Let's be honest: storytelling was never the most outstanding feature of the Call of Duty franchise as a whole. While most of the games had a decent plot, it was always multiplayer battles that attracted so many gamers. Call of Duty®: Mobile seems to take that tendency even further, providing us with a free-to-play multiplayer massacre available anywhere with just your smartphone. That means, even while at work, you can always spend some spare minutes on shooting enemies.
The gameplay is based on multiplayer, and that's why Call of Duty®: Mobile has so many options for you to choose from. There are iconic maps from Call of Duty: Black Ops and Call of Duty: Modern Warfare included, but the game also features a brand new battle royale survival map for you and 99 other players. All in all, that makes it a perfect action sandbox with only one real objective – have a lot of fun. Call of Duty®: Mobile is a great action game, so don't hesitate to give it a try right now.
Controls
Controls tend to be a weak point for many action games. Moving and aiming simultaneously seems to be much harder on a smartphone – and that's where developers invent all kinds of control layouts to help you control your character in the most convenient way. While the controls here aren't perfect or too different from what most other modern action games can offer, they are intuitive, and you can use them effectively right away.
Design
The graphics are simply astonishing – for a mobile game, of course. Advanced visuals and physics were always one of the most important parts of every Call of Duty game, and Call of Duty®: Mobile is not an exception. The visual style is pleasant, the quality of models and textures is very high, and the animations are pretty realistic. All of that helps Call of Duty®: Mobile creates an atmosphere of an actual armed conflict, and that's what you expect from it the most.
Features Review
In-Game Purchases
The game is completely free, and that is probably the main reason Call of Duty®: Mobile has already reached the 100 million downloads mark. Anyway, the game features in-app purchases, and they are really different when it comes to the content you can purchase and its price. Like many other games like Call of Duty®: Mobile, this game offers you all kinds of skins and other customization stuff, a type of content you just want to spend your money on. While that doesn't seem like a tool to boost a skill or improve your creativity, the game itself is a great way to unwind.
Pros
Great gameplay;
Various maps;
Nice controls;
Free to play.
Cons
In-app purchases;
Time-consuming;
Occasional bugs;
Summary
Call of Duty®: Mobile is a shooter designed especially for mobile phones. It offers you addictive gameplay and advanced visuals, so download Call of Duty®: Mobile and enjoy it!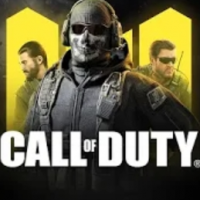 Call of Duty: Mobile
jansjoyousjungle.com is not an official representative or the developer of this application. Copyrighted materials belong to their respective owners.
Warning: Users can download the app from the links following the Official Website and legal digital markets.
Uninstall the app:
Go to Settings menu
Choose Apps or Application manager
Touch the app you want to remove
Press Uninstall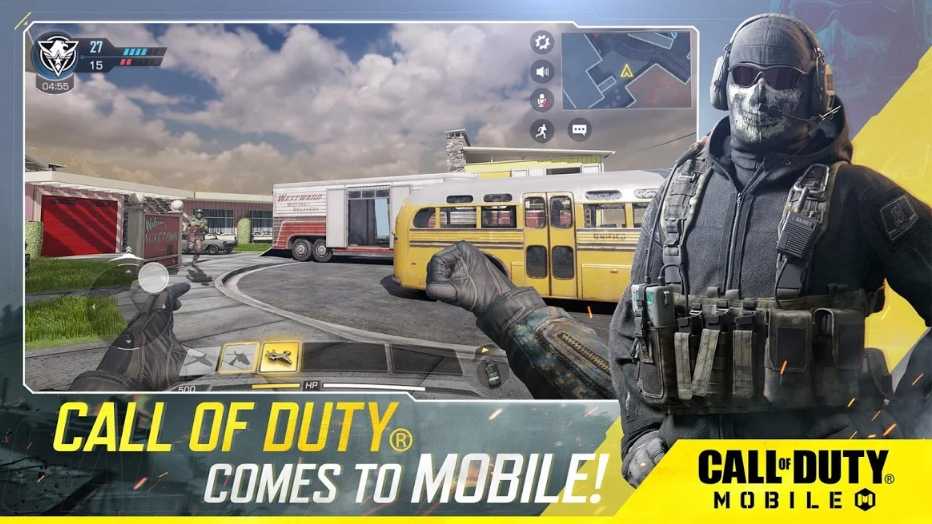 Our main goal is to provide full and useful app reviews. If you have something to add - write to us.
Disclaimer
1. All review texts and other contents are original. All reviews and images of applications are subject to the copyright of jansjoyousjungle.com editorial team and may not be copied without naming. Some of the brand names, logos and screenshots are used in order of qualified relationship.
2. All the information on this website is strictly observed all the terms and conditions of
Google Ads Advertising
policies,
Google Unwanted Software
policy and
Microsoft Advertising
policies.
3. We provide the official download links to legal sources like official websites, and Apple and Google Stores.
Besides, the soft you're reading right now:
1. Is an app for Android & iOS devices;
2. Will not change any system settings on your smartphone.
You can get more information via the feedback form on the
disclaimer page
.